A simple weekday dinner ready in 30 minutes

I'm sure you've made this if you're on Keto diet for more than a month. This is the easiest version basically and very delicious. I'm thankful we don't need to limit fat.


TOOLS and GADGETS
TIPS and SUBSTITUTIONS
You can make the exact recipe with chicken legs.. less protein more fat, hence more keto. I had chicken breasts so I made it this way. Less calories is one plus over chicken legs. 
No thickeners or flours needed to dredge the chicken breast before cooking. I've made it like that with almond flour, protein isolate etc. before. It's not much of a difference, just more difficult and not really worth the extra time and effort imo. 
Perfect weekday ketogenic dinner that will please the whole family
Ingredients
2 Cloves of garlic, crushed
10-12 oz Sliced Mushrooms
1 tbs Lemon Juice, optional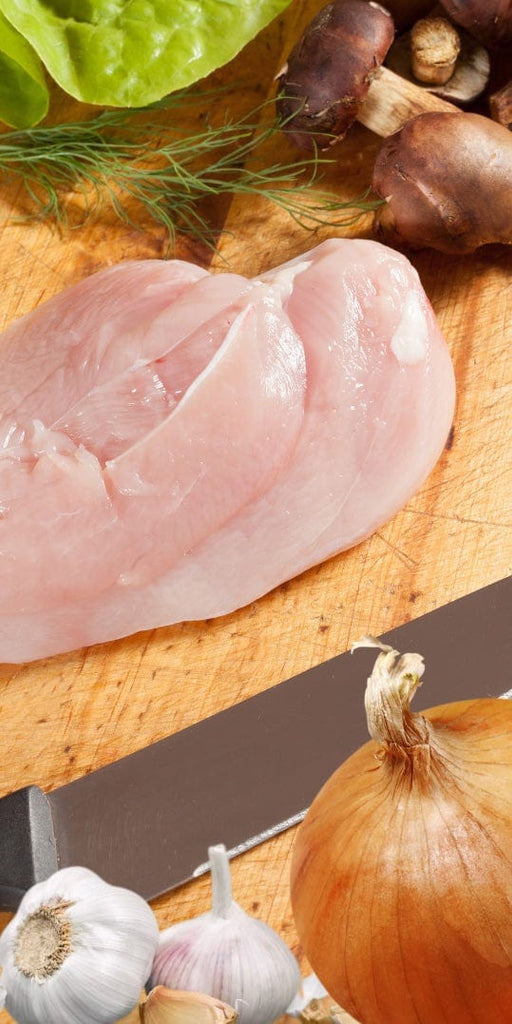 Directions
Slice chicken breasts horizontally so they are about 1 inch thick and season them with salt and pepper
Add oil and 1 tbs butter in a skillet on medium high, add chicken breasts and cook 4-5 minutes each side until golden brown
Remove them and set aside
Add 1 tbs butter and onions, sauté until onions are translucent
Add mushrooms, continue to cook until they release their juices
Add garlic, salt and pepper as needed, give it another swirl
Add heavy cream, reduce heat to medium low, let it simmer to reduce the sauce, about 8-10 minutes
Add lemon juice if using, transfer chicken breasts back to the skillet and cook another 5 minutes
---