This forgiving cake will tolerate mistakes as long as you don't forget it in the oven. You should be very careful with nut flours as they brown much quicker than regular flour.
TOOLS and GADGETS 
2 9" round cake pans
Parchment Paper
Electric Mixer
Measuring Cups, Mixing Bowls, Spatulas
TIPS and SUBSTITUTIONS
Allulose can be replaced by other sweeteners. For Erythritol, use 3/4 Cup and add very little amount of black pepper in frosting to mask the cooling taste it causes. 
Monk fruit, you will need only 1/2 cup depending on the filler it comes with. Monk fruit (lakanto) is extremely sweet like stevia and not very easy to mix in its pure form. So it is mixed with some other material. The cheap version comes with dextrose, which is not suitable for the Keto diet. It increases blood glucose more than table sugar. Sometimes it comes with inulin, it is the healthy version.
Using virgin coconut oil will result in a wonderful coconut aroma and is an excellent alternative.
Be careful when baking the cake as the nut flours brown faster. 
WHERE TO BUY ALLULOSE
For all the recipes using Allulose, you can purchase fine powdered Goalz Allulose here: SHOP ALLULOSE. If you want to learn more about Allulose, visit our ALLULOSE INFO page.
Very moist better than original carrot cake. It becomes even more delicious next day
Ingredients
Cake
1/4 cup Coconut butter or MCT oil
5 Medium Carrots, shredded = ~ 2 1/2 cups
1 Cup Walnuts or Pecans, chopped
Frosting
8 oz Cream Cheese, softened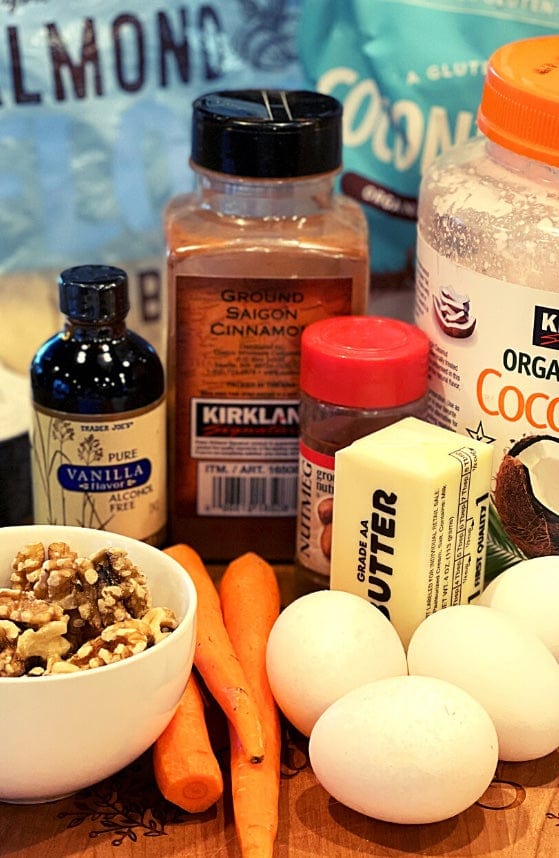 Directions
Cake
Pre heat oven to 350 and line two 9 inch pans with parchment paper or grease a spring form pan
Beat butter and allulose together
Beat in eggs one by one
In another bowl, combine almond flour, coconut flour, baking powder, cinamon, and nutmeg
Stir flour mixture into the butter-egg mixture
Fold in the shredded carrots and chopped walnuts
Transfer the cake mixture evenly into the pans
Bake 30 mins, start to check after 20 mins for doneness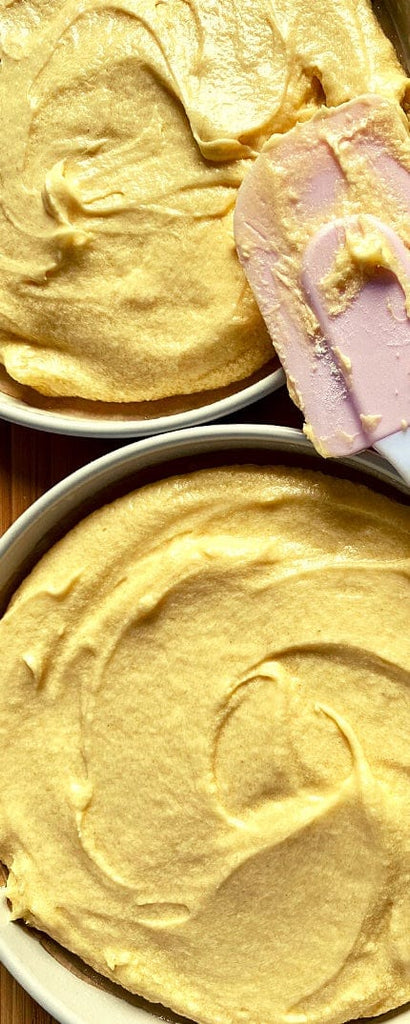 Frosting
Beat cream cheese, butter, allulose together until fluffy
Add in vanilla and give it few more swirls
Add heavy cream one tbs by 1tbs until you get the consistency that the frosting can be spread easily
Spread the frosting over one of the cakes
Top with the second layer cake and repeat
Spread the left over frosting to the sides
Sprinkle the top with walnuts
---
2 comments
---
---