Amazing Amazing Dessert basically in the microwave. Even better than the tiramisus I made before and I can make some mean tiramisu. I'm so pleased with the ease of my recipe.

So fast so easy so forgiving...I mean you really should make it.

It has 8g net carbs in the entire thing with 9 generous slices. Ridiculous 😍

You can use almond flour in place of coconut flour in the cream.

Of course, in real tiramisu, you won't have heavy cream and you will need mascarpone, no doubt.

And you add Marsala, Rum, or the best: Kahlua. You still can add those very very little, if you like, to the espresso coffee. They all have sugar so I omitted them altogether

Actually, if you're not worried about the raw egg, you just mix the ingredients and pour them over the cake.

Another option is to slice the microwaved cake horizontally -before saturating it with coffee of course - and make a two-layer tiramisu. Just double the cream.
WHERE TO BUY ALLULOSE
For all the recipes using Allulose, you can purchase fine powdered Goalz Allulose here: SHOP ALLULOSE. If you want to learn more about Allulose, visit our ALLULOSE INFO page.
It's going to be ready in no time and it is exquisite. Sponge cake replaces the lady fingers very successfully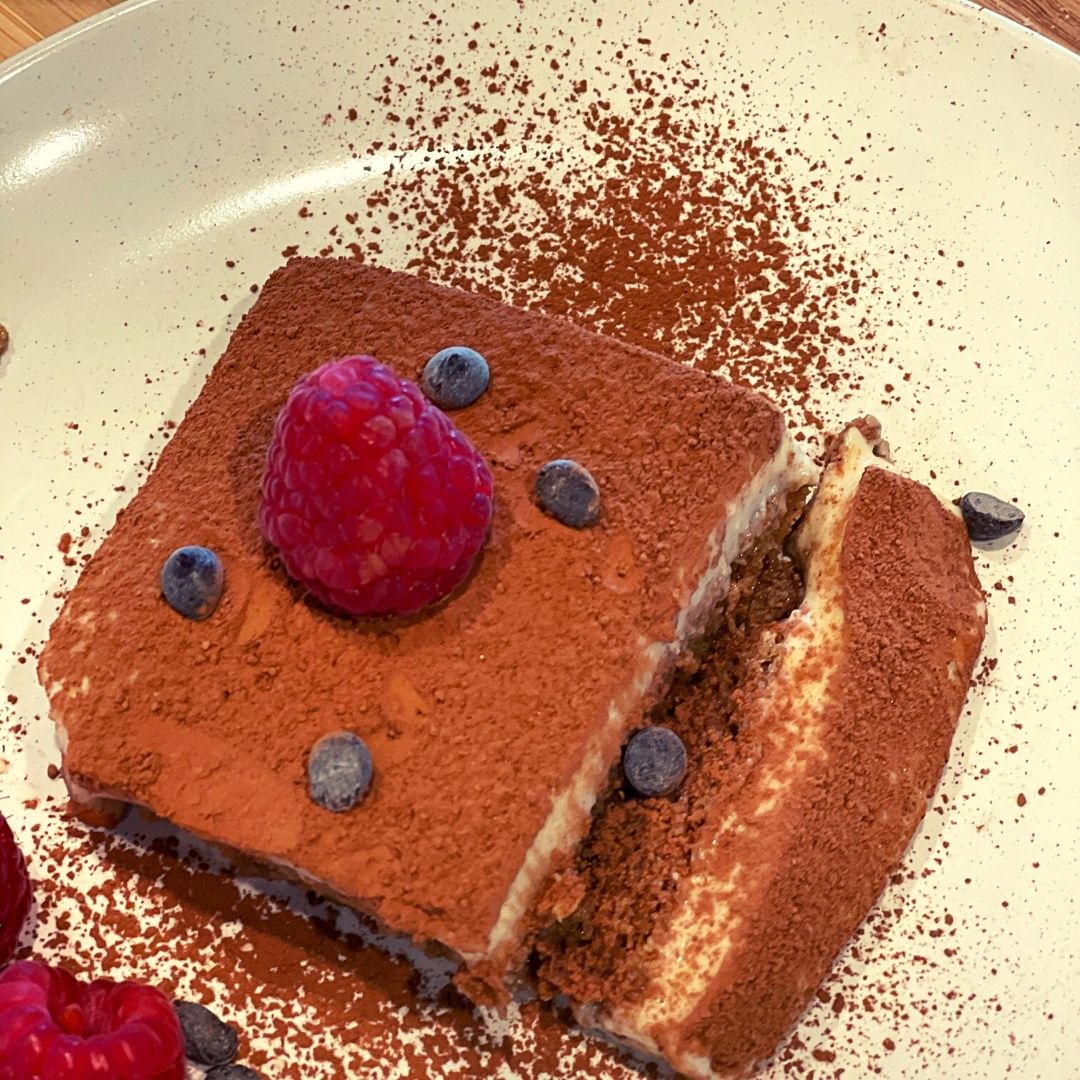 Ingredients
Sponge Cake
3/4 Cup Espresso or Strong Coffee , sweetened
Cream
2 tbs Xanthan Gum or 1 tbs Agar Agar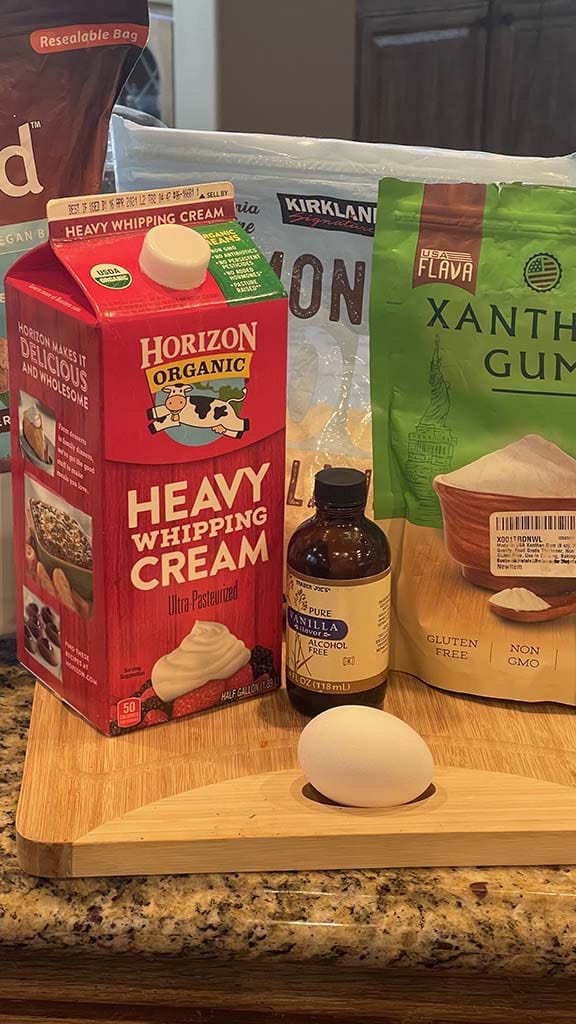 Directions
Sponge Cake
Whisk eggs together with almond flour and baking powder in a bowl
Pour to a microwave safe pan (9 X 9)
Microwave for 2 1/2 minutes
Let it cool a bit, loosen the sides and the bottom carefully with a spatula
Optional Step: Turn it over to a paper towel or another plate sprinkle the bottom of the pan with cocoa powder, transfer the cake back to the pan
Sprinkle the sponge cake with cocoa powder
Saturate the cake all over with espresso, it will absorb all the liquid almost immediately
Cream
Mix the egg, coconut flour, xanthan gum and allulose in a small sauce pan
Add heavy cream, water, start to cook until boiling on medium high about 5 minutes, or until the mixture thickens stirring frequently
Add agar agar if using, cook another 5 minutes until the mixtures thickens
Pour the cream over the coffee saturates cake
Chill in the fridge at least 2 hours before cutting
Sprinkle the top with cocoa powder
---
1 comment
---
---